2015 FL-ASPRS Professional Recognition Awards
The Florida Region ASPRS Professional Recognition Award is a yearly award presented to three individuals in the fields of Photogrammetry, Remote Sensing, Geographic Information Systems (GIS) who have made significant contributions or advancements to the profession, and through these actions have promoted the stated mission of the ASPRS.
Three (3) awards consisting of a one-year paid ASPRS membership and trophy for one (1) Non-member, one (1) Student member and one (1) Current ASPRS member may be awarded by the Region and presented at the FL ASPRS Annual meeting, July 31st in Naples.
To be eligible for an award, a candidate must be nominated using the standard FL ASPRS Professional Recognition Award nomination form. Nominees are not required to be a current member of ASPRS; however, previous Professional Recognition Award recipients are ineligible.
Please submit your nominations by July 03rd.
In order to nominate an individual, please use the following form:
2015 Annual Meeting
2015 Florida Region Annual Conference
When: Friday July 31st, 2015 from 9am to 5pm
Where: Naples Grande Resort
475 Seagate Drive
Naples, FL 34103
($129/night with FSMS Code)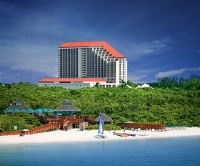 More information: FSMS Conference Information
Schedule to Follow.
FL Region FALL Symposium at FAU
***Note:  The Symposium will now be held at the FAU MAIN Campus in Boca Raton, FL.***
Please Join Us at the Florida ASPRS Symposium Saturday, November 8th

Florida Atlantic University (FAU)
The Florida Region of ASPRS will be hosting a symposium on Saturday, November 8th at Florida Atlantic University (FAU) –  Main Campus.  Presentations will begin at 11:00 a.m. EST. If you are interested in attending or presenting please register at the link below.  Location is scheduled to be at the Main Campus at 777 Glades Rd, Boca Raton, FL.
Registration:
https://docs.google.com/forms/d/1liTfvzd1-zLDCvn-sijUc2iXanRuNCpYmRuiswyLFo0/viewform?c=0&w=1&usp=mail_form_link
Come and join us in welcoming our prospective newest student chapter at FAU.
Ekaterina Fitos
FL Region ASPRS President
Outgoing Officer Appreciation
Earlier this year the Florida Region of ASPRS presented the outgoing officers with awards for their dedication and service during their respective two-year terms in office.  Seen below is Ekaterina Fitos (left – as outgoing Vice President), Al Karlin (middle – Director) and Brian Murphy (right – outgoing President).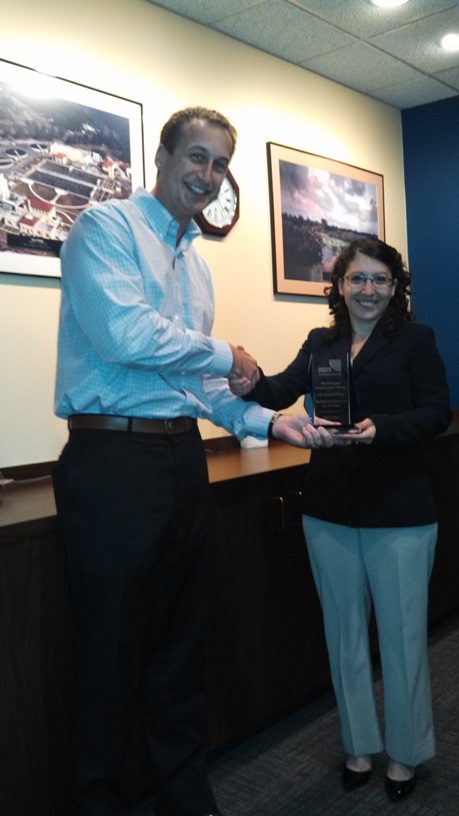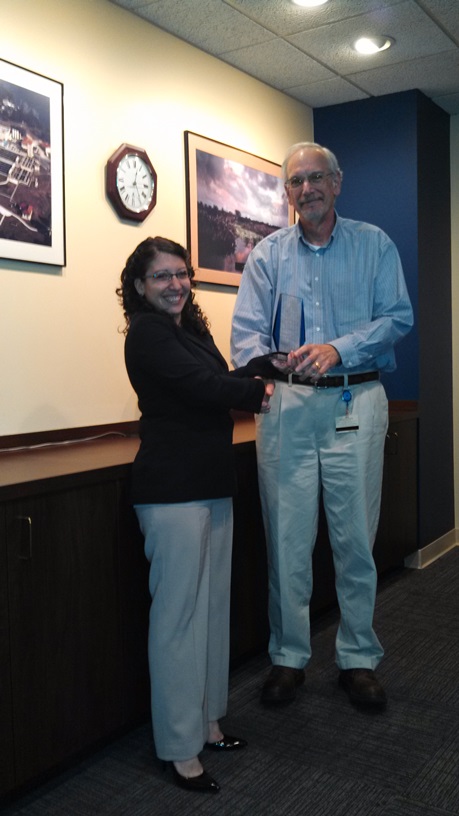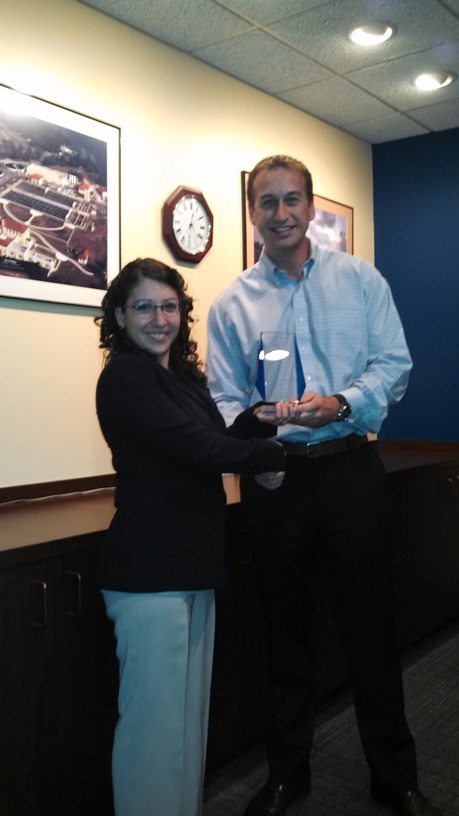 The Florida Region Annual Meeting
,

Join the Florida Region of ASPRS for their Annual meeting where we will have all sorts of great presentations, from UAVs to mapping manatees.
When: Friday August 15, 2014 from 9:00 AM to 5:00 PM EDT
Where: TPC Sawgrass Marriott,, 1000 PGA TOUR Boulevard , Ponte Vedra Beach, FL 32082
Register: HERE
2014 Region Presidential Address

Last year I wrote about my trail and errors as a novice apiarist.  As I have written in the past about the difficulties of being a new apiarist, it takes a lot of hard work and foresight to ensure the hive is working and prospering.  As this year kicks off, we as a society have to work together to instill camaraderie within our organization and promote our missions within the industry.

As the Region's new President, I want us all to work together to foster positive relationships and name recognition. We must focus on building upwards.  What does this mean? It means interact more with our members and affiliates.  As I see it, there are three pillars that ensure the continued success of our region: expansion, marketing, and involvement. Each of these three items cumulates to instill our region's growth.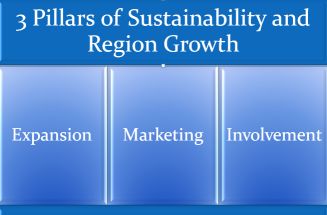 My goal as president is to expand our Student Association Council (SAC) to universities throughout Florida and engage our members through webinars, socials, and other outreach measures.  We will focus on outreach that adds value to our society such as our newsletter, annual meeting, and symposiums.  We must be willing to reach out to other professional societies, and develop new partnerships that increase our brand recognition. Working together we will continue to build our region, and increase our membership.
I look forward to making 2014 successful.

Ekaterina Fitos, GISP
President, Florida Region
Kathy's Bee Blog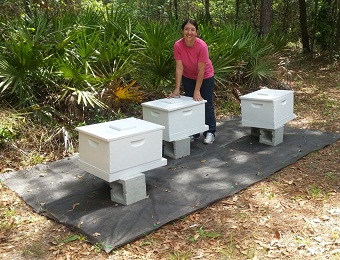 Bees are a fascinating topic. It is amazing to think that the hive is a complex, highly organized unit that is self-renewing. The bees can regulate their temperature and the queen controls density by monitoring egg production. The queen and her worker bees monitor each other through chemical signals to ensure the survival of their genes and the overall hive. Each has a specified role. If one sector falls, the hive collapses into chaos, and dies.
You might ask: how does this apply to our region and the society as a whole? We can learn a lot from  the hive mentality. As a society we must work together for the health and wellness of the Florida Region. Each of us should take on an active and defined role to help promote our mission statement and foster relationships that expand our membership. We as the society's worker bees need to be prepared to execute plans that will ensure the long-term survival of our society and the continuation of our purpose. Overall, this means participation in events and promoting ASPRS.
Announcements
The Florida Region of ASPRS is looking for someone to help take over the role of the Region's Student Advisory Council Chair. Any Students within the Florida Region looking to network with the Regional Board of Directors, and to interface with other students and faculty within the Region, please email This email address is being protected from spambots. You need JavaScript enabled to view it.. Thanks
The 2014 Board of Directors
Meet the 2014 Florida Region of ASPRS Board of Directors:
President, Ekaterina Fitos, GISP
Ekaterina Fitos, GISP, is a certified GIS professional (GISP) currently employed with the engineering firm CH2MHill.

She is currently serving as President of the Florida Region of ASPRS a society of which she has been involved in since 2008 starting as a Director.  She championed the Young Professional Council at the National Level and is chair of the Florida Region Professional Award Committee.

With over 13 years GIS experience of which 10 years were in service to the public sector, and nearing 3 years experience in the private sector conducting GIS and geospatial analysis, she understands the intricacies involved with working both with private and public entities.  Currently, working as a Senior GIS Analyst, she is involved in providing GIS support to engineers and environmental scientists for efforts associated with water resource activities.  Prior to working for CH2MHill, she worked at the Southwest Florida Water Management District her responsibilities included: project management for aerial mapping collections with focus on  District's Light Detection and Ranging (LiDAR) missions centering on distribution of data, maintaining quality assurance and control, contract administration, and GIS analysis. She helped write the statewide specification on LiDAR mapping recently utilized by the Florida Division of Emergency Management (FDEM) during the statewide coastal LiDAR collection project in 2007. She holds a Master degree in Business Administration (MBA), Master degree in Geography - GIS, and Bachelor degree in Environmental Science.
Vice President, Al Karlin, PhD
| | Al Karlin went to school at Rutger's University in New Jersey and Miami University of Ohio. He graduated in 1978 with a Ph.D. in Theoretical Biology. He did a post-Doctoral Fellowship at Florida State University before taking a position in the Department of Zoology at the University of Arkansas. While on the faculty at the University of Arkansas, Al held positions in the Departments of Zoology, Computer and Information Science, and Engineering Technology. Dr. Karlin left the University after 20 years and moved to Florida in 2000. After a short time as a consultant in the private sector, he took his current position with the Southwest Florida Water Management District where as the Senior GIS Scientist, he directs the District's LiDAR data collection missions. |
| --- | --- |
Past-President, Brian Murphy, CP, GISP
Brian Murphy currently serves as Vice President of Business Development for Altavian, the maker of photogrammetry-grade Small Unmanned Aircraft Systems. Prior to working at Altavian, he worked at Northrop Grumman (formerly 3001, inc.) doing Business Development and Program Management for the Advanced GEOINT Systems Operating Unit.

Brian graduated from the University of Florida with a Bachelor's in Land and Water Management (2001) and a Masters of Arts in Urban and Regional Planning (2009). Brian currently serves as the Florida Region Past President  and Webmaster, in addition to serving as the Chair of the Sustaining Members Council.
Secretary and Treasurer, Dr. Bon Dewitt
| | Bon Dewitt is an Associate Professor and administers the Geomatics Program in the School of Forest Resources and Conservation at the University of Florida. He conducts research and teaches courses in many of the various aspects of Geomatics. He has been a member of the American Society for Photogrammetry and Remote Sensing since 1981 and has served on the ASPRS Florida Region Board of Directors for over 15 years. Dr. Dewitt is also licensed as a Professional Surveyor and Mapper in the State of Florida and serves on the Board of Directors for the Florida Surveying and Mapping Society. |
| --- | --- |
National Director, Jeff Young
| | T. Jeffrey "Jeff" Young is currently the Vice President and Director of Photogrammetry for Pickett & Associates, Inc. He is a Florida licensed Surveyor & Mapper, a licensed Photogrammetric Surveyor with the State of South Carolina, a licensed Surveyor Photogrammetrist with the Commonwealth of Virginia and an ASPRS Certified Photogrammetrist. Jeff has held positions within ASPRS as a Florida Director, National Membership Chairperson and is currently Florida's National Director. He has been a member since 1993. |
| --- | --- |
Director, Kimberly Nale
| | Kimberly has been as member of ASPRS since 2008, first joining as a University of Florida Geography student she organized the local participation of UF students in ASPRS activities and has attended numerous ASPRS Conferences. She holds a Bachelors in Geography from the University of Florida. Her professional experience includes imagery and LiDAR QA/QC with Dewberry and she presently serves as a Geospatial Analyst for eMap International. In that role Kimberly manages a wide variety of imagery acquisition both aerial and satellite and establishes project specifications insuring that imagery capture meets client requirements. In addition she is responsible for change detection from both aerial and satellite imagery for major oil and gas clients. |
| --- | --- |

Director, Brenda Burroughs
| | Brenda has been in the Geospatial Profession for over twenty years. She is currently the U.S Region Sales Manager for Optech, responsible for sales and marketing of Airborne Digital Aerial Camera and LiDAR Systems. She began her career selling Landsat satellite imagery and over the years has expanded her knowledge and experience to include aerial imagery, digital mapping and analytical services, with extensive knowledge and background in GIS/Remote Sensing Applications products and services. |
| --- | --- |
Director, Keith Patterson PSM, SP, GISP
| | Keith is a Senior Project Manager at Dewberry in Tampa, Florida and is a Florida licensed Professional Surveyor and Mapper (PSM). He has over 30 years of experience in remote sensing, photogrammetry, mapping, surveying, GIS and related geospatial services. His technical experience includes project design, LiDAR data processing, photo interpretation, change detection, trend analysis, environmental field reconnaissance, accuracy assessment and geodatabase construction aimed at supplying clients with reliable geospatial information. He has served in both executive level and program management positions. |
| --- | --- |
Spring 2014 University of Florida FLREC Geomatics Newsletter
Please take a moment to review the University of Florida's Geomatics Newsletter, located here: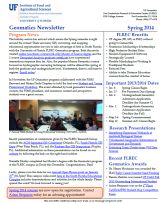 2014 Community Outreach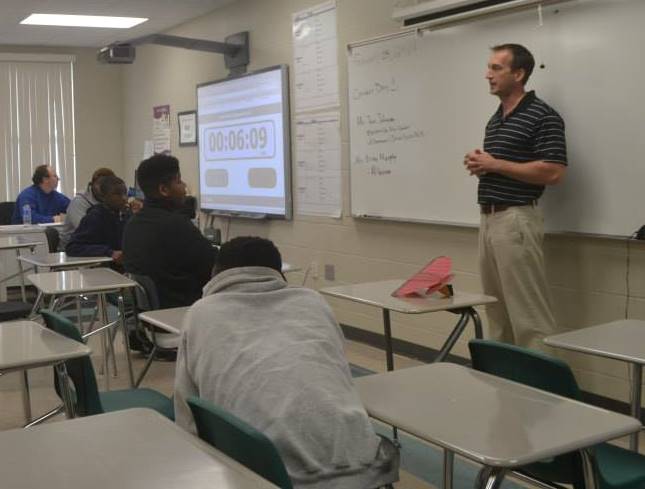 On February 28th, the Gainesville Area Chamber of Commerce hosted a Career day at the North Central Florida Horizon Center Alternative School where the troubled students got exposed to various career fields from a variety of professions, from beauticians to photogrammetrists.
Altavian's Brian Murphy was able to be involved with the event, and got to meet many great kids who were very attentive and curious about how Google Earth imagery is really made, and how Unmanned Aircraft are able to provide "HD Google Earth" for small-sized areas of interest. Students also got lessons on business development skills and how dressing appropriately helps develop alignment with customers.
Al's Quinoa Pilaf with Asparagaus (ASPRS!) and Leeks
Note:  Quinoa (pronounced Keen-wah) is an "ancient grain" from the New World (Equador, Peru, Bolivia).  It a seed (not a true cereal)  that is very high in protein with a rich, nutty flavor. To prepare quinoa, combine 1 cup uncooked quinoa (red or white) in a saucepan with 1.5 cups of water (or vegetable broth), bring it to a boil, lower the heat to the lowest simmer possible, and simmer, covered for ~ 15 - 20 minutes.  When cooked the seeds are soft and slightly crunchy, but not mushy.  Remove from the heat and fluff with a fork.
1 cup cooked quinoa
1 tablespoon olive oil (extra virgin; add more to taste)
1 cup leeks (more if desired) cut very thin into rings
1 teaspoon minced or crushed garlic
1/2 lb of asparagus, trimmed and cut into 1" pieces
1/2 teaspoon salt (add to taste)
black pepper (to taste)
6 - 4" Portabello mushrooms grilled in olive oil for 2 - 3 minutes and then cut into slices
Directions:
1 - Place a large, deep skillet over medium heat and wait about a minute, then add the olive oil and swirl to coat the pan.  Toss in the leeks, and saute for about 5 minutes.  When the leek is very soft, add the garlic, asparagus and 1/4 teaspoon of salt, and cook, stirring often, until the asparagus is just tender - about 5 minutes.
2-  Fork in the cooked, fluffed quinoa, and stir to combine, adding the remaining 1/4 teaspoon salt and a generous amount of black pepper as you go.  Stir in the portabello mushrooms.  If the mixture seems dry, you can add either some vegetable broth or some olive oil.
Serve as a side or as an alternative, you can use the mixture as a stuffing for grilled mushrooms and serve as an entree!