June 2013 Array of Sunshine
Array of Sunshine
Creation of the The Florida Region Student Advisory Committee (FL-SAC)
On April 22nd the Florida Region created a committee called "The Florida Region Student Advisory Committee (FL-SAC)." This committee will help serve the entire Student Member population, and will also serve as an ASPRS Student Chapter resource. Through the FL-SAC, we hope to give every student member of ASPRS in the Florida Region to be able to get involved in some meaningful way, whether it be at a Chapter level, Region level, or National level.
We have asked two individuals to head this Committee: Adam Benjamin, as the Chair; and Dr. Amr Abd-Alrahman, Faculty Advisor; and will grant them authority for developing additional roles in the committee.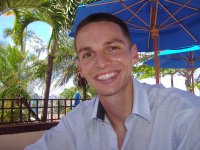 Adam Benjamin is a current PhD student of Geomatics from UF out of Plant City. He is currently concluding his role as Chair of the national Student Advisory Council this summer. My intent is to benefit from Adam's experiences and leadership from the National ASPRS SAC, to help model the FL-SAC after the national SAC, and develop a self-sustainable Student program at a Regional level.
Dr. Amr Abd-Alrahman is also from the University of Florida's Geomatics program and has become increasingly involved at a National level as well. Amr will be helping Adam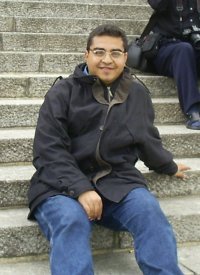 coordinate regular teleconference meetings with all of the students in our Region, to help engage students, while encouraging Chapters to host their own regular meetings, to supplement the Regional meetings.
Our goals for this committee are the following:
• Assisting in the hosting of regular FL-SAC teleconference calls
• Developing a Self-Sustainable Student-Run organization
• Developing a reporting mechanism for Student Chapters to Report to the Region, via the FL-SAC
• Encouraging faculty from other Universities, Departments and Disciplines to get involved with the FL-SAC and their Chapters
• Encouraging chapter involvement with the national GeoLeague competition
• Assisting with the recruitment of new Students and Faculty
• Developing a series of Paper Presentations by the Florida Region students
• Helping form new Chapters
• Helping Sustain existing chapters
Adam and Amr held the first meeting of the FL-SAC on May 13th, 2013, attended by a combination of students, board members, and faculty members.
If you are interested in helping become involved with the FL-SAC  or know anyone who might be interested, please have them contact Adam, Amr and myself.